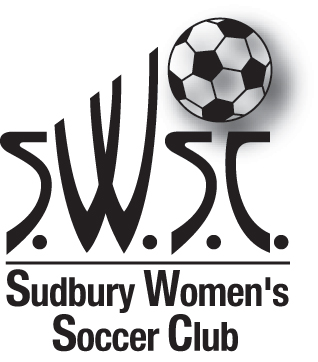 We still have no word on what is going to happen this summer. Are we going into a color zone ...are we limited to 50 per bubble...We will get ready in case we do get to play. Above link is a pre-registration (no payment) to see how many players will be interested in playing. Please fill out the form and send it to mailto:swsc11@gmail.com. Once we receive the form, the player will then get an e-mail with a confirmation # that they will use in order to pay the fees.
WANT TO PLAY SOCCER THIS SUMMER?
If you have experience or you are looking for a new challenge or just too simply exercise, come and join the Sudbury Women's Soccer Club (SWSC). We are looking for players to join this summer. You must be nineteen as of December 31st 2021. We have teams looking for women who are interested in playing recreational soccer. Games are played Tuesday and Thursday nights at Delki and Cambrian.
Check our website for more information at www.sudburywsc.ca

Reminders:
1) All players must be registered 24 hrs prior to a game.
2) All coaches must also register prior to the start of the season.
3) To be on the field (including the bench) one must be registered. No kids allowed.
4) Team reps must be present at all meetings or will be fined $50.00
5) All injuries must be reported to Nicole 705-507-7677
For any questions or corrections regarding website please email mailto:swsc11@gmail.com